---
Material View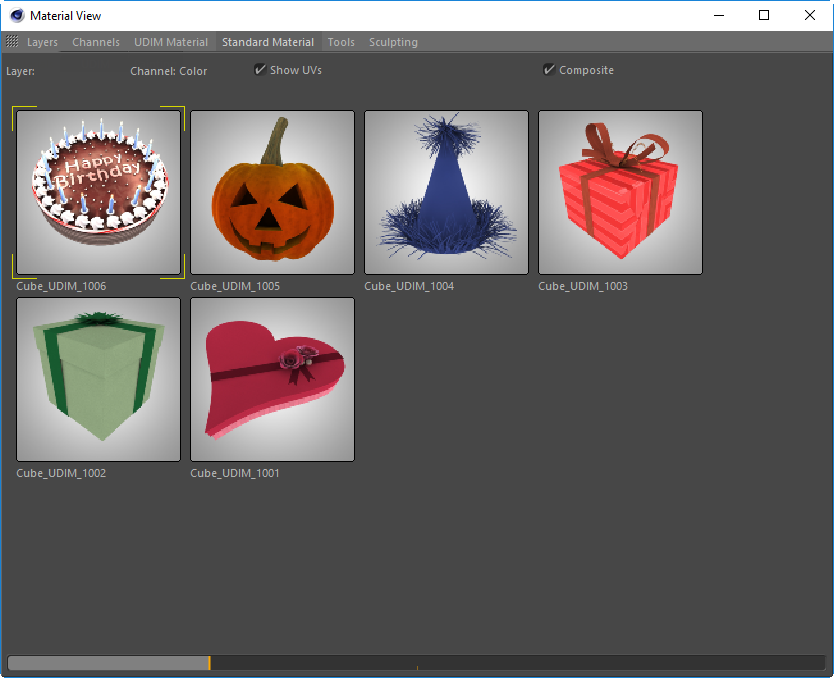 The material view contains advanced functionailty to help manage and work with multiple materials on your Polygonal Objects. Including UDIM support.
Creating layers over multiple objects
Rasterizing vertex maps
Rendering wire frames
Bleeding textures
Works with the new Layer View
Easily create channels on all materials
Advanced Fill tools
Material view for displaying all the materials on an Object with for their current channel and also by layer
New Painting tab for painting on layers directly.
New UDIM tab for displaying the UDIM textures on your model.