| |
---
Object Tab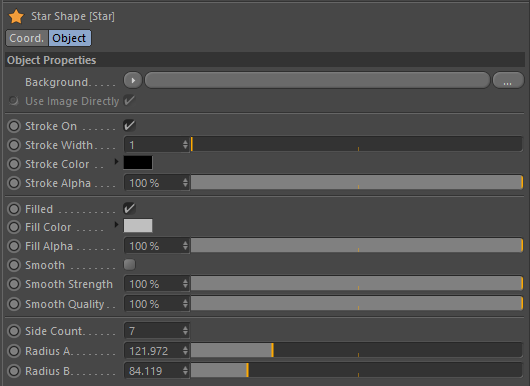 Common Styles
Please refer to Common Styles for information on the Background, Stroke and Fill options.
Smooth
Enable to have a smooth curve instead of a sharp points on the star
Smooth Strength
The strength of the smoothness.
Smooth Quality
Determins the number of segments to use when creating the smooth curve.
---
Side Count
Number of sides for the star.
Radius A
The radius of odd points of the star
Radius B
The radius of the even points of the star.