---
UVs

By dragging and dropping a Polygon Object or a specific UV Tag onto a canvas it will display the UVs on that canvas. Be sure not to drop it on any other shape, it must be dropped directly onto an empty part of the canvas.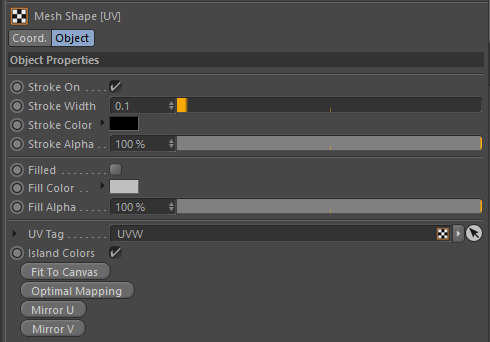 Here are the UVs being displayed on the Canvas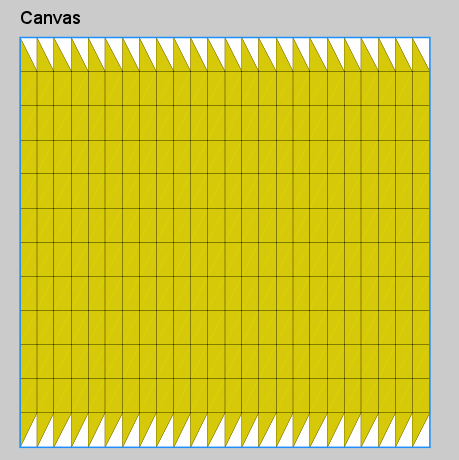 And here is the same uvs after Optimal Mapping button has been pressed.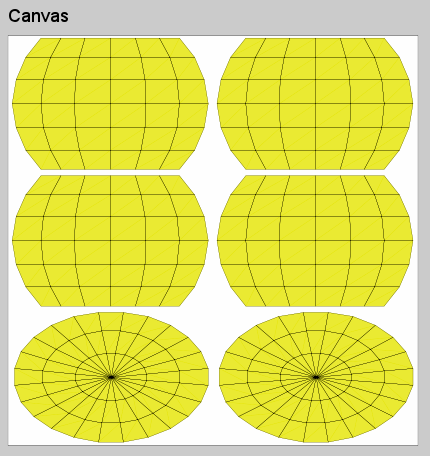 ---
UV Selection
There is also support for uv selection.
Note: Currently to see the selections you need to disable the Filled option.
With the Select Tool

enabled you can click and drag on the UVs, when in Polygon Mode, to select or deselect UVs.
With UVs selected you can press the Optimal Mapping button to map just those UVs.
The UI is currently limited but more features will be added in future versoins.
Display of UVs
It will also display uvs outside of the 0 to 1 range.
Hot Keys
These hotkeys will work with the Select Tool

Click Drag to select polygons
Shift + Click to Add
Ctrl + Click to Subtract
Alt + Click to select UV Island (also works with Ctrl and Shift).
Double+Click to select a UV Island.