---
Plugins 4D Manager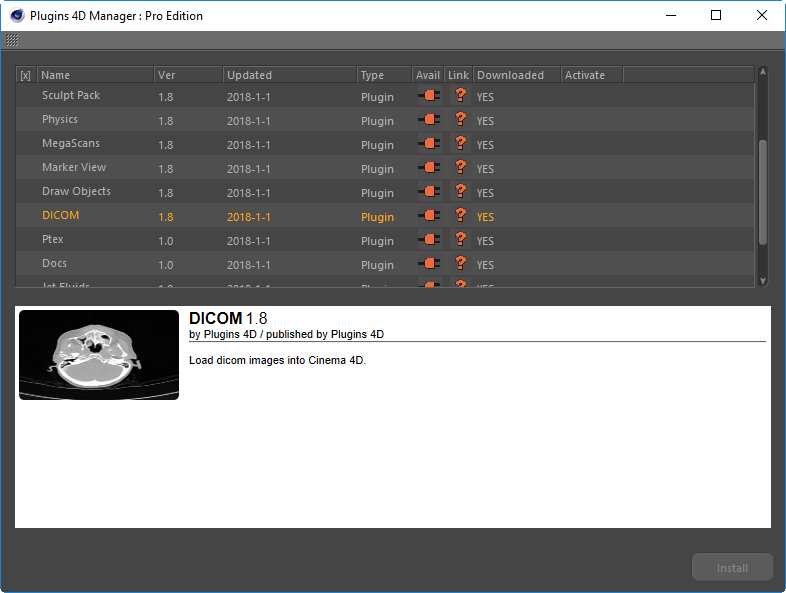 This new plugin manager will allow you to update your existing plugins as well as download new plugins when they become available.
Editions
When you purchased from Plugins 4D you may have either purchased one of the edition bundles (Basic, Standard or Pro), or you may have chosen to purchase an individual plugin.
If you purchased a bundle then its bundle name will appear at the top of the Plugins 4D Manager dialog.
Activate new plugin
If a plugin is not part of your bundle, or you are purchasing separately, then you can activate the plugin by clicking on the "Activate" text.

You will then need to enter in the Key, that was emailed to you when you purchased, into the licence dialog.

If the licence is correct then the OK button will become active, then pressing OK will licence the plugin.
A dialog will now appear stating that the plugins is active. However if you haven't yet installed it, you will need to do so by clicking on the checkbox on the far left, then press Install.
Pressing install will download the plugin to your plugins directory.
You will now need to restart C4D twice. Once to let it finish installing, and then a second time for C4D to actually load the plugin so you can use it.